We have been serving Los Angeles, Orange County and surrounding communities since 1984.
Free Consultation
Execptional Service
Meeting Customer Demands
Top of our game

Phone: (800) 901-4872.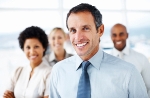 Phone System Specialists.
We pride ourselves on doing the best job. Our technicians are fully trained and capable of supporting your phone system. We are up to date with the latest technologies and trends to support any customer needs.

Read more...





All our work is 100% Gauranteed





Design and Installation

Cabling running

Fiber Optics

Video cabling

Paging cabling

Cat5 and Cat6 Cable

Read more